Founded in 1890, Belmont University and its 5,000 undergraduates call the heart of Nashville home. While Belmont is perfect for aspiring performers of all types, its songwriting degree is the most unique. Students in the program learn both how to write successful lyrics and melodies and how to navigate the ins and outs of the business of songwriting.
Molly McCarthy (Class of 2022) hails from Clifton Park, NY and is studying Music Business at Belmont. Today, she will help us learn more about what Belmont has to offer!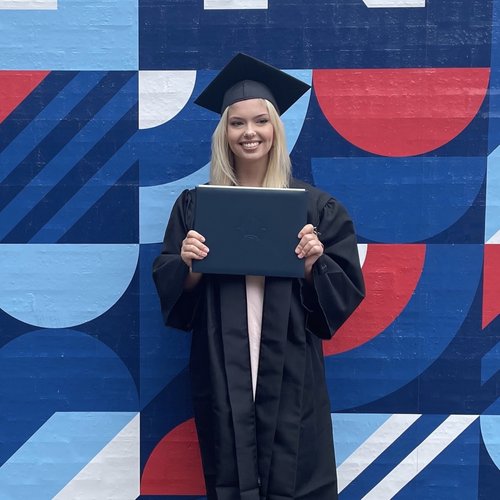 UpStaged: Hi, Molly! Thank you so much for chatting with us today. We would love to start by hearing how you ended up at Belmont!
Molly: I knew when I was 14 that I wanted to move to Nashville because it is the songwriting capital and I knew I wanted to study the music industry, not a performance major. So I did research and Belmont was one of the first to come up, and it was in the city I wanted to live in and knew that's where I was meant to be.
U: Although you aren't a performance major, you still perform. How did you first get into performing?
M: I've been performing since middle school and writing songs since I was 9. Songwriting became more of a serious passion for me in 7th grade; at that point I knew it was what I wanted to do for the rest of my life.
U: How has the music department at Belmont shaped the way you view performing?
M: As a music business major in the Mike Curb College of Entertainment and Music Business, this was not a performance program by any means. I studied business and took music industry-focused classes, which was helpful to understand the industry I am going into and have the industry-focused education to supplement my songwriting and performing career.
U: What is your favorite part about the Music Department at Belmont?
M: The people. You find so many like-minded creatives going down this unique path with you and that's what really makes the experience. The music industry-focused classes and electives such as copyright law, Jay-Z: the Business of Hip Hop, Artist Management, and others are what I loved studying.
U: When you're not performing, what are you doing?
M: These days more so than performing, I have been writing and having sessions and networking as much as I can. I have met some really amazing people in Nashville and I try to truly just have fun, because that's what everyone in the music industry wants to do, otherwise they'd have a more conventional job!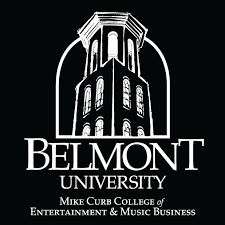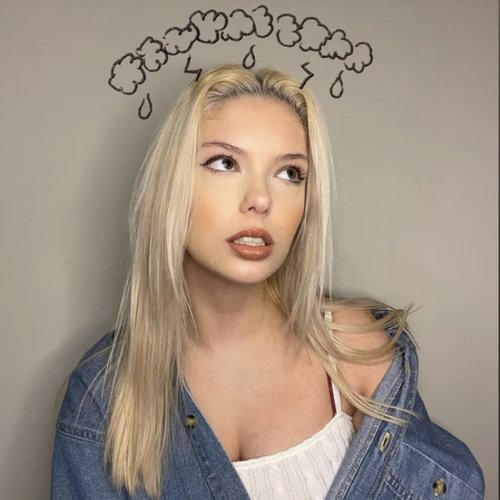 U: Who are the people, performers or not, who inspire you?
M: So many musicians inspire me musically and personally to keep me going. This is a difficult path to follow, and artists like Kehlani, Lady Gaga, Halsey, Charli XCX, Nicki Minaj, and so many other strong, unapologetic women in music.
U: And, finally, what is your favorite memory in the department at Belmont?
M: Some of my favorite memories in the program include my internship with songwriter Brent Baxter. I worked as a song-plugging intern, researching information of local publishers and contact info, going through his catalog and plugging those songs for certain artists, as well as doing artist research and making social media content as well. In addition to this, there were many WELL Core events that were beneficial where we got to hear from high profile guests and industry professionals. One of my favorites included X Ambassadors coming in and answering questions about their journey and playing an acoustic rendition of "Renegade" and then watching them perform it live later that night at the festival, "Live on the Green". What I am currently up to now is my artist project! My stage name is Colaine, and I have two songs out so far. I am hoping to have at least two more out this year and am working toward an EP! Belmont was such a wonderful experience, and I thank you for the opportunity to share that with you guys!
And that's a wrap on the first installment of UpStaged's Student Performers Spotlight series! Belmont is a fantastic program for the self-starter musician in an amazing location. For more information, visit the department's website.