Throughout our Student Performer Spotlight series, we have highlighted an abundance of unique organizations and departments. Bennington College in Vermont boasts one of the more experimental degree tracks in the realm of theater performance. As a small liberal-arts college with less than 1,000 undergraduates, the size of each department at Bennington fosters an intimate atmosphere. Additionally, it is the only college in the country to require all its students to have an annual internship in the winter.  
To hear more about Bennington as well as its drama department, we will be chatting with Milo Lis (they/them). Milo is a rising junior from West Hartford, Connecticut who is majoring in drama and music with a supporting minor in dance.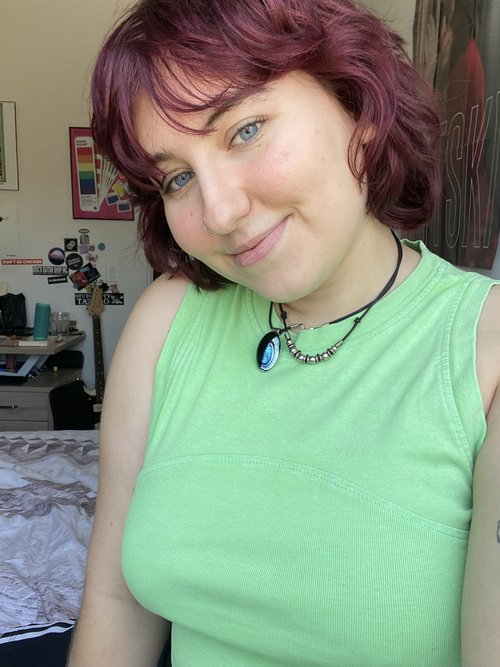 UpStaged: Hi, Milo! Thank you for being here — we are so excited to chat with you today. To start off, what drew you to the drama department at Bennington? 
Milo: I think the better question would be what DIDN'T draw me to the department at Bennington! Bennington as a school is already so unique, and the student collaboration here is like no other. The Bennington Drama faculty is absolutely incredible. Each faculty member has excelled in their field in so many unique and different ways and has such a passion to teach and transform their students. Bennington does so many productions, and the department isn't afraid to do something that is totally out there and loud. I was and am so drawn to the creative explosions in our department, and how there is so much room for experimentation, while also getting incredible training to build a strong foundation as a theatre artist. We are also encouraged to intertwine our disciplines in this department, which can be a teacher and a blossoming pillar. Our performance spaces on campus are also incredible, and even in places that wouldn't technically be performance spaces, students have found creative ways to turn them into one. Our Field Work Terms are also incredible; I've been able to work at an off-Broadway theater in Manhattan and work at experimental theaters in Brooklyn. It's a great way to get a peek at the New York Theater scene, make early connections with theater artists before you graduate, and observe so many different creative processes.
U: That's incredible! Have you always been involved in theater? 
M: Yes! I have been doing theater since I was 5. I started with musicals for a very long time and then eventually transitioned into straight plays and what not. I've even done some puppetry and physical theater. The minute I got to Bennington, I fully threw myself into the department, and they welcomed me with open arms. Now, I'm going to be assistant directing the student main stage production this coming fall, and I am one of the Student Education policy Committee (SEPC) Drama Department Representatives.  
U: What's your favorite memory in the drama department so far? 
M: I think my favorite memory is being in a production of Too Much Light Makes the Baby Go Blind by Greg Allen. We did 30 neo-futurist plays in 60 minutes, and I've never done theater like that before. I had an incredible cast and director, and we were all so committed to making it to 30 plays before our timer ended but also to provide funny, meaningful theater. I really let myself have fun as an actor and learned not to take myself too seriously. The energy exchange with the audience is also so electrifying. Everyone is yelling out numbers and wants to participate, and it's so unique to this format of theater. It's a big, but very organized, mess. I think we need more of that kind of theater.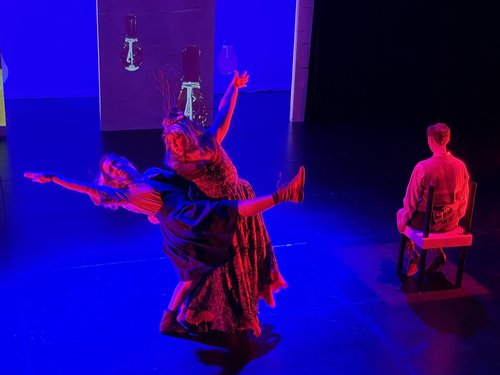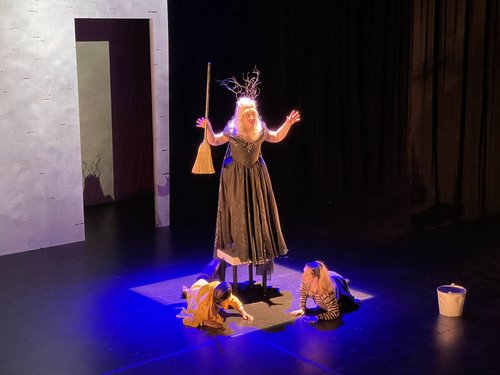 U: With all of these incredible experiences, how has your time at Bennington shaped the way you view performing?  
M: Bennington has really changed the way I view the connection between the art and the artist. Whether you're acting, producing, directing, playwriting, or anything, you can't help but infuse yourself and your life into your work — even when it isn't intentional. Also, the way that art reveals deeper things about us. I can't count the times I've been in a role at Bennington and have really learned something about myself, whether it was through that character or training for a role. Our faculty really takes time to help us build and maintain healthy boundaries with our work. We are never pushed too far in difficult roles or worked too hard to not effectively bounce back.  
U: Do you know what your plans are for after you graduate?  
M: I honestly don't entirely know. I'm definitely turning to my faculty for some guidance. I'm looking at some grad school programs or studios that could take my acting farther, but I also want to be in a creative space that will nourish my other disciplines. There are so many things I want to do, and I worry I don't have enough time to do them. But I'm just trying to embrace the journey and let the universe do its job.  
And that's a wrap on another Student Spotlight! Follow @benningtondrama on Instagram to keep track of the wonderful work Bennington and Milo are doing and follow @upstagedncpa on Instagram to learn about more collegiate performing artists and programs.