Paula Abdul (June 19, 1962 - Present)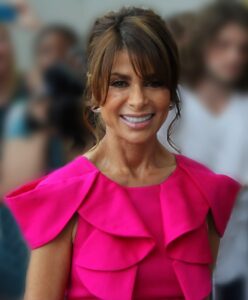 In honor of Arab American heritage month, Upstaged Entertainment wants to take the opportunity to spotlight Paula Abdul, an American singer, dancer, choreographer, actress and television personality who has Syrian descendant roots.  
Paula Abdul began her career as a cheerleader for the Los Angeles Lakers at the age of 18 where she worked hard to become the head choreographer for the Laker Girls. This position helped launch her career as she was discovered by the Jacksons, a new position in which she choreographed music videos for Janet Jackson. This was during the height of the music video era in which she fully emerged and was signed to Virgin Records.
During her time with Virgin Records, she began to shift from dance and choreography to singing where she debuted her first studio album Forever Your Girl in 1988. This album was one of the most successful albums, selling seven million copies and setting a record for the most number one singles on the Billboard Hot 100 chart, and her other albums also contained multiple chart-topping singles.  
After producing multiple albums with and without Virgin Records, she began a new stage in her career as one of the judges on the new reality singing competition American Idol in 2002. This began her shift in career to a television personality as a reporter for Entertainment Tonight and appearances on other shows like The X Factor UK. Additionally, in 2005, she launched her own show Cardio Cheer which was a cheerleading and dance DVD series aimed at younger audiences getting involved with cheer and dance. 
Paula Abdul is an American icon and has empowered many people through the various outlets within the music and entertainment industry.  
"Your talent is your art. It is not to be taken for granted.