Every good team has a great leader and our intern team is no different! Last week we introduced you to Amanda, but this week we'll be diving in and speaking with the intern team leader, Sarah Dube (she/they). Sarah started out as an intern with UpStaged in February, and her hard work has brought her to now lead the team.  
Originally from Rhode Island, Sarah now studies advertising and public relations at Florida Southern College. They are going into their senior year with plans to graduate in May. When she's not in the classroom, she's performing in musicals and working on original plays and music. On campus, she's the vice president of a women's advocacy club and runs their social media platforms!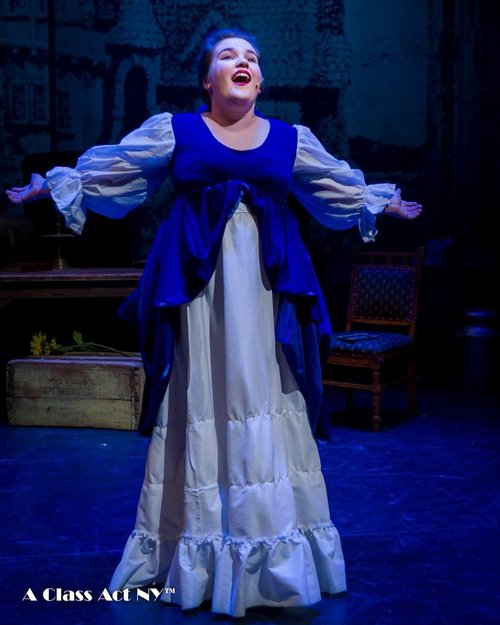 UpStaged: Hi Sarah! We've loved having you on as our fearless leader, and now we'd like to dig deeper into how you wound up working at UpStaged. Firstly- how did you get your start in the performing arts? 
Sarah: We learned pretty quickly when I was little that sports were not the place for me. My parents still wanted me to be involved in some sort of social activity so when we saw an ad for a local voice teacher in the newspaper, we decided to give it a try. I was six years old with a big mouth, so being onstage and performing was super easy for me- I had no fear. I was singing for a few months when my voice studio took a field trip to New York to see Wicked on Broadway. I remember sitting next to my mom, jaw dropped in awe as Defying Gravity played out on the stage in front of me. When the lights came up for intermission, I looked at my mom and said, "I want to do that," and the rest is history. I auditioned and performed pretty consistently until I graduated high school and took a four-year hiatus.
U: How did your time off change the way you view performing?
S: I had a really unhealthy relationship with theater before my hiatus. Being able to take that time off reminded me how much I truly love this art form. Coming back after four years has felt like coming home again. This time around, I know myself a little better and what I expect out of my experiences onstage. I perform for my own joy and not for anyone else, which I think is the best way to approach this art form. 
U: We know you just performed in a local production of Grease, how was that?
S: I have nothing but great things to say about that show- from the amazing cast to the incredible crew and creative team. It was such a joyful process; never a dull moment. Grease is one of the musicals that sparked my love for performing so having it be my return to theater feels like a very full-circle moment. Overall, I'm so grateful to have been a part of it and I hope to perform with that group again in the future.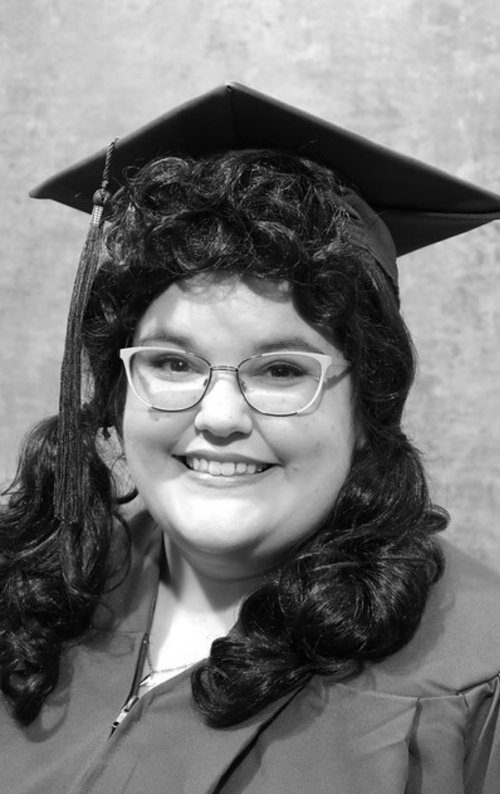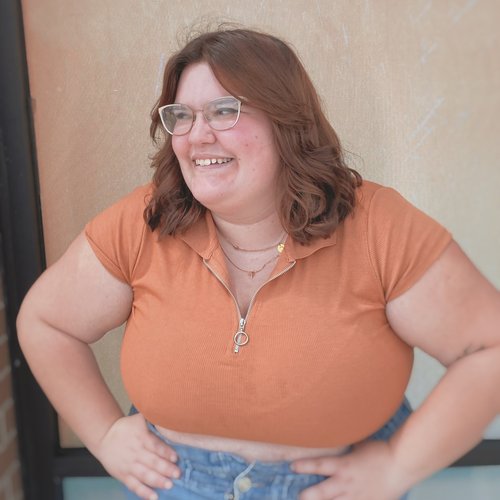 U: What's been your favorite part of being the team leader for the intern team? 
S: My favorite part has been watching my team do what they do best. I love watching them create and put out content they can be proud of. Being a leader has been a really gratifying experience. 
U: Any goals you hope to accomplish during your senior year? 
S: My focus this year to get myself in the best position possible for my post-grad plans. I'm working really hard on my career goals and my personal goals as well. I want to create more and create things that fuel my soul. I've been writing a musical over the past few years and I hope to see that come to life this year! 
U: What do you hope to do post-graduation? 
S: My plan is to move to Nashville and carve out a place for myself in the music industry. I'd love to represent and market artists and watch their careers take off. As long as I'm surrounded by music, I'll be happy. 
We love our interns here at UpStaged and can't wait to keep introducing the rest of the summer team. Keep an eye out for more intern, DJ, and student spotlights on our blog, and don't forget to follow our Instagram @upstagedncpa to get even more collegiate performing arts content!