The time has come to introduce our second to last intern in the Intern Spotlight series: Bailey Vought (she/her)! Bailey is a rising senior from Oklahoma who is majoring in communication and minoring in theater and English at Stanford University. Bailey has been performing since elementary school but decided to focus on theater once she got into high school. At Stanford, she has performed, assistant-produced, and worked on the tech crew of a multitude of shows, virtual and in-person.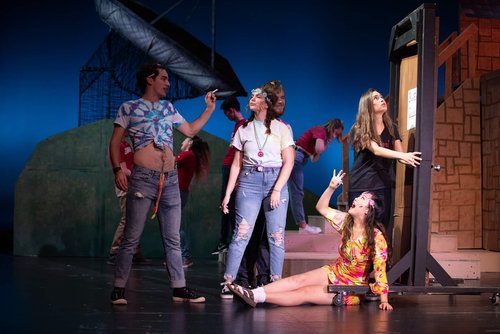 UpStaged: Bailey, thanks for taking time to chat with us! Obviously, you've been performing for a while now, but how did you first get started? 
Bailey: From a young age, I always loved to sing and dance for my family. Whether it be performing a song from High School Musical or rocking out on Guitar Hero, I loved to entertain. It wasn't until I got to middle school, performing monologues and duets, that I realized how much I also loved acting.
U: What show would you say had the most impact on you as an artist? 
B: That's such a tough question but I think I have to say Dogfight by Pasek and Paul. I first heard it in high school and fell in love with the music. It was one of the first musicals I heard that felt REAL — the storyline is so upfront in its ugly and disturbing elements that it's impossible to not be sucked in. It's the show that taught me just how powerful musicals can be.
U: If you could be a part of any show, what would it be and why?
B: I would KILL to have been a part of the 2019 Broadway revival of Oklahoma! I'm so sad I never got to see it live, but it was so incredibly gritty and real — an absolutely fascinating take on a classic musical. 
U: What are your career goals? 
B: I find that my interests and goals are always shifting, so it is hard for me to nail down one thing at any given moment. However, I always gravitate towards artistic and creative careers. At the current moment, I'm really interested in getting some experience in the music industry, particularly in sync/licensing because my dream job is to be a music supervisor. That might change any second, but it is something that I've been interested in for a while and really ties a lot of my interests together.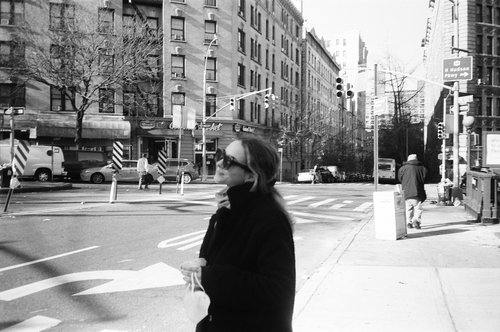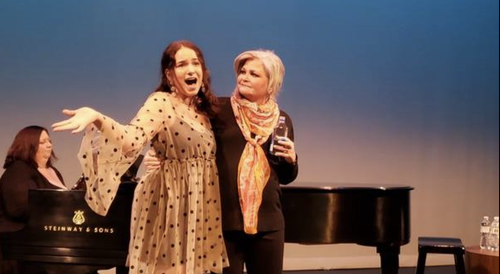 U: What's the most important thing you've learned throughout this internship? 
B: I definitely learned the power of speaking up in this internship. All of our supervisors were so adamant that we input our own opinions and thoughts in meetings which was super empowering. I realized just how vital interns and their ideas are to organizations! 
U: Finally, what advice would you give to college performers? 
B: I think the best advice I can give is to explore — in whatever way that means to you. Whether it's exploring different roles (actor, stage manager, crew, etc.) or different genres or modes of performing, exploration is so vital to figuring out what is the most interesting to you. If you never try, you never know! Also, exploration is incredibly helpful in not staying stagnant as a performer — get comfortable with the uncomfortable.
Our Intern Spotlight series is almost over but check back next week to learn more about our final intern of the summer! And, as always, follow us on Instagram @upstagedncpa to keep up with us and all things collegiate performing arts!