As a new school year looms on the horizon and summer nears its end, many internship programs are coming to an end as well. After a wonderful summer at UpStaged filled with spotlights, we thought it only fair to spotlight our very own summer interns as they end their time at UpStaged. Our first intern spotlight is on Amanda Becker, a senior music industry major at Syracuse University.  
Amanda is leaving UpStaged this week to go back to Syracuse where, beyond the music industry major, she is pursuing a minor in theater and also studies classical voice in the performance honors program. She's from Clifton Park, New York and has been involved in the performing arts since she was in middle school. At Syracuse, Amanda is involved in organizations such as First Year Players, The Mandarins A Capella, Syracuse University Choirs, and more! Studying music and the performing arts has always been a passion of hers, and she's excited to see where her education and experiences take her.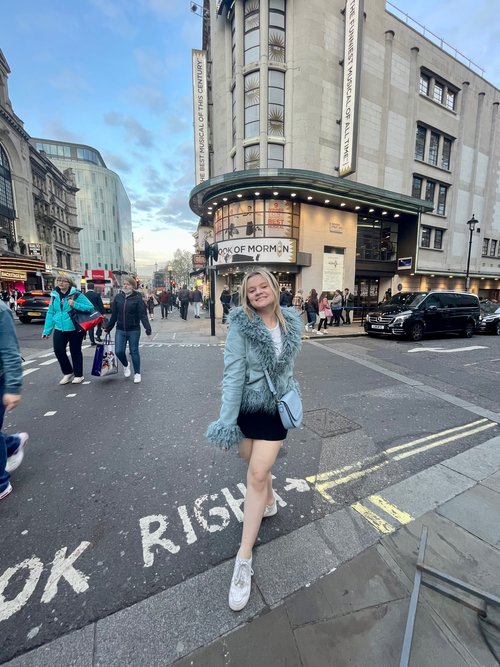 UpStaged: Amanda, what a fantastic summer we've had with you! Before you leave us, we would love to talk more with you about how you wound up at UpStaged. To start off, how did you first get into performing? 
Amanda: I saw Wicked when I was 9 years old, and, from that moment on, I knew I wanted to be a performer. I joined my school choirs and started taking voice lessons. I soon got into musical theater and dancing as well and fell in love with being on stage. My love for music and performing has given me so many opportunities to try new things and build my craft! I wouldn't be who I am without performing. 
U: What do you love most about performing? 
A: Being able to play pretend for a few hours at a time and being creative is so appealing to me. I love the feeling of getting on stage and feeling like you're in a whole new world. Everything about it allows you to escape reality for a little bit, and I find that very exciting.  
U: We know you love performing, but what has been your favorite part of working at a performing arts company like UpStaged? 
A: I've gotten the opportunity to try so many new things and gain a lot of new knowledge. Being able to work with my incredible intern team has also been such a highlight —we all get along so well and work great together. My time at UpStaged has been a huge highlight of my summer! 
U: Finally, any big plans for your senior year? 
A: This year, I get to put together my senior classical voice recital! I will have to prepare an hour worth of classical soprano repertoire which seems very intimidating and challenging, but I have a great voice professor who will guide me along the way! This is going to be a defining moment of my college experience, and I can't wait to get to work on it! 
U: Well, thank you so much for all your fantastic work this summer, Amanda! We will miss you, but we hope you have a wonderful senior year!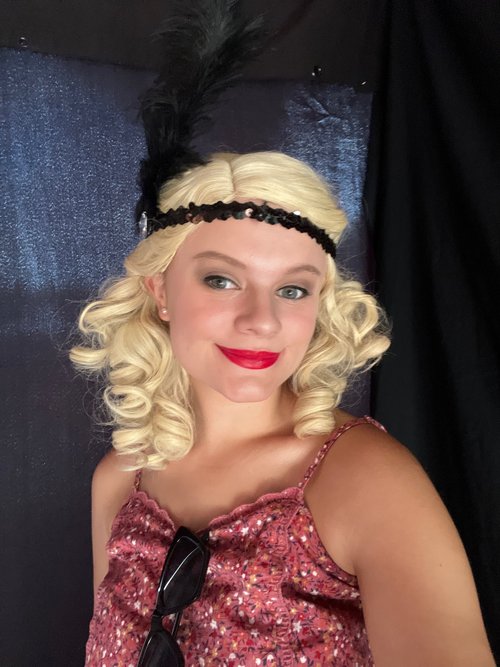 We love our interns here at UpStaged and can't wait to keep introducing the rest of the summer team. Keep an eye out for more intern, DJ, and student spotlights on our blog, and don't forget to follow our Instagram @upstagedncpa to get even more collegiate performing arts content!