While it seems like summer just started, back-to-school season is already here. Students across the country are moving into their dorms and apartments and wondering about what classes to take, what hobbies to pursue, and what major to choose. So, to help those wondering what to focus on this year, we are back with another Student Spotlight. 
Today, we're revisiting Belmont University — this time with Zach Alderdice (they/them), a sophomore majoring in directing. Zach, who just returned to school, will be telling us all about their experience at Belmont so far. Let's get started!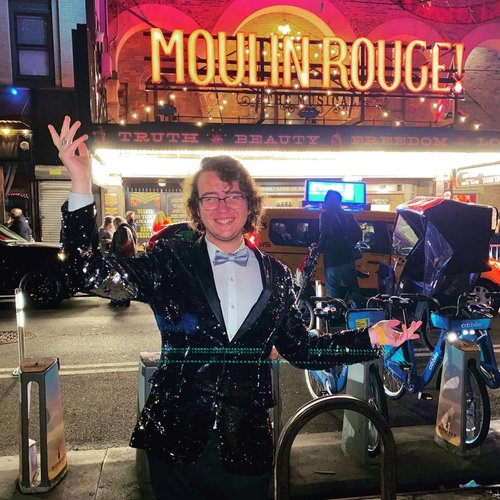 UpStaged: Hi, Zach! Thanks for taking time to answer some questions for us — especially since you just moved back to campus! To start us off, why did you choose Belmont?
Zach: The biggest and arguably most important reason I chose Belmont is because they are one of very few universities that offer a theatrical directing major at the undergraduate level. I knew I wanted to go into directing for a couple of years, it was just a matter of finding the right school to pursue it.
U: Where do you look for creative inspiration?
Z: I look for creative inspiration everywhere! Most of my work stems from stories and other pieces of art that really resonate with me (such as Oscar Wilde's The Picture of Dorian Gray). I also love using my art as a way to explore my own experiences and emotions.
U: What courses in your major do you enjoy the most?
Z: While I love all of my performance-based classes, I actually enjoy the production-based classes a lot more! I've been performing and learning about performing for about 12 years, but directing is relatively new. I love learning about what makes a play, how to design costumes and sets, and how to interpret a playwright's work
U: What are your back-to-school essentials as a student performer?
Z: My back-to-school essentials include (but are not limited to): a notebook and accompanying sketch pad in case inspiration strikes, my laptop, a plethora of books both theatre and non-theatre related, the perfect comfy outfit for late nights, and of course hot tea and cough drops.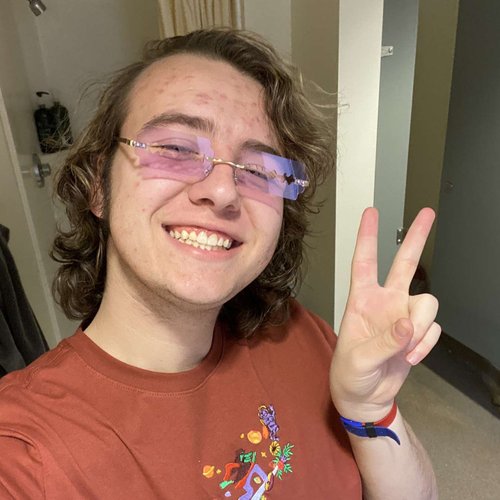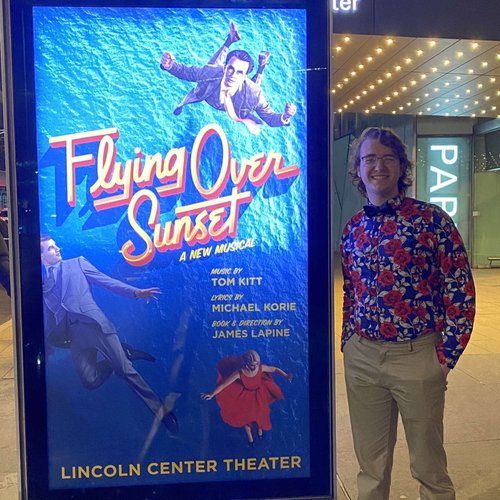 U: How has your college experience changed the way you view the performing arts?
Z: My college experience has taught me that, especially in the world of artists, nothing is objective. Professors will teach what they teach but it's up to me as a student to take and absorb what I find interesting and useful as an artist and to leave behind things I don't necessarily agree with or need to succeed moving forward.
U: What are you most excited about for the coming school year?
Z: I'm super excited for our spring season because for the first time in its existence, Belmont's theatre department will be doing a musical! They haven't announced what show it is yet but I'm super excited to audition and hopefully get to be a part of it!
UpStaged: Thank you so much, Zach. Best of luck this school year!
And that's another Student Spotlight in the books. As you head back to school, don't forget to keep up with us on Instagram @upstagedncpa for updates on all things collegiate performing arts, especially as new NCPA competitions will begin soon!