In honor of Black History Month, Upstaged Entertainment is focusing on a different type of traditionally African American performing arts to raise awareness and focus on their impact on American culture today. Today, we want to focus on the history of Jazz.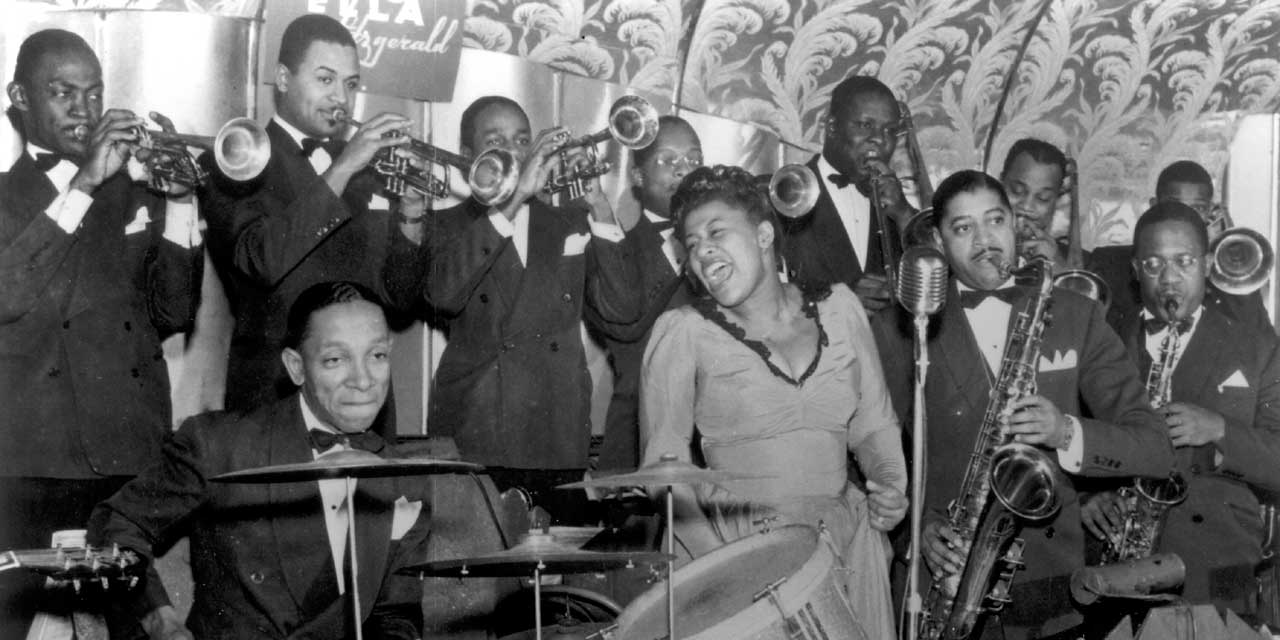 What is Jazz?
Jazz is a very rhythmic type of music with notes of forward momentum known as "swings," in which are "bent" or "blue" notes. Jazz music can be recognized by its sway between different instruments in a call and response pattern.
It is a combination of different genres and sounds, which allows a variety of subgenres like swing music, bepop, and cool jazz. However, these different subgenres have similar characteristics that align with the characteristics of jazz: distinctive rhythms, harmonic sophistication, and improvisation. Jazz music can be created with different types of instruments because of the improvisation although some common instruments used are the trumpet, saxophone, piano, trombone, clarinet, double bass, drums, and the electric guitar.
Check out this video of a jazz performance by Louis Armstrong.
This harmonic style of music originated from Black musicians in New Orleans, Louisiana during the early twentieth century with musicians like Jelly Roll Morton, King Oliver, and Louis Armstrong. They mixed sounds from ragtime, blues, and horn sections from parades. It spread quickly throughout America with capitals in Chicago and Kansas City, and New York City. New York City is known as the jazz capital of America and the world and is the city in which jazz became engraved into American culture.
Jazz is thought to have roots in the era of slavery as a traditional African American dance and emerged through societal revolution. Despite its challenges, jazz and the dances associated with the music have captured society and continue to have an everlasting impact on American culture and social activities.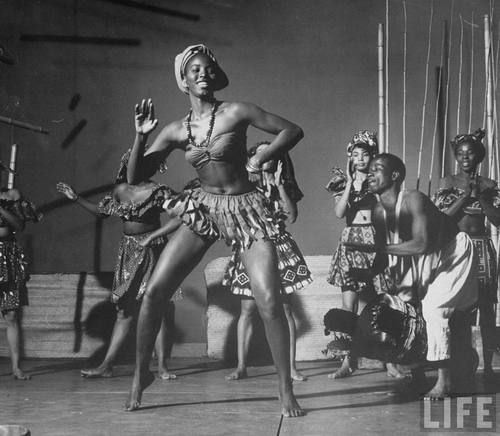 Top Moments and Artists in Jazz History
1901-1971: Louis Armstrong emerged as brilliant musician and trumpet player through his experiences in a juvenile detention center and playing for audiences across many horizons.
1926-1967: John Coltrane made history as a musician who focused on making the saxophone an instrument that could be played in the orchestra.
1917-1996: Ella Fitzgerald became a strong female figure within the jazz community, especially during the Women's Rights Movement.
1926-1991: Miles Davis became a legendary trumpet player and composer despite struggles within his environment.
1915-1998: Frank Sinatra became an icon in jazz music as a singer and performer in musicals and films.
More Than Just Music
Jazz performances encompass rhythmic dancing to match the sounds of the beats in the music. It was a way people were able to express themselves through their voices and bodies and has become engraved into American culture through various outlets, including jazz dance competitions.
Check out this video of a contemporary jazz dance.