Throughout February, Upstaged Entertainment has focused on the history behind a variety of traditionally African American performing arts in an effort to honor Black History Month and in an effort to raise awareness as to their impact on American culture today. The past weeks we have focused on the history of step, hip-hop, and jazz; this week we want to focus on the history of gospel.
Gospel Music & The History Behind It
Gospel music is the African American spiritual and sacred music genre that stemmed from hymns and devotional songs. Emerging in the 1920s with the pioneering of Thomas A. Dorsey, the father of gospel music, this genre quickly became popular in America in the 1930s. It developed with a focus on biblical themes and has become a type of music in which there is an emphasis on the lyrics that address worldviews, theologies, culture, and other experiences.
With a central of focus on the lyrics and the meanings behind them, gospel music can take many forms. Lyrics can span from devotional to testimonial to experiential to social justice oriented to inspirational with an opportunity to overlap to better resonate with its intended audience. Furthermore, it can be performed in different vocal settings like a choir, ensemble, solo, or duet depending on the nature of the song and the instruments that accompany it. This allows for different styles of gospel to emerge and has allowed this genre to become connected to other genres like blues and pop music.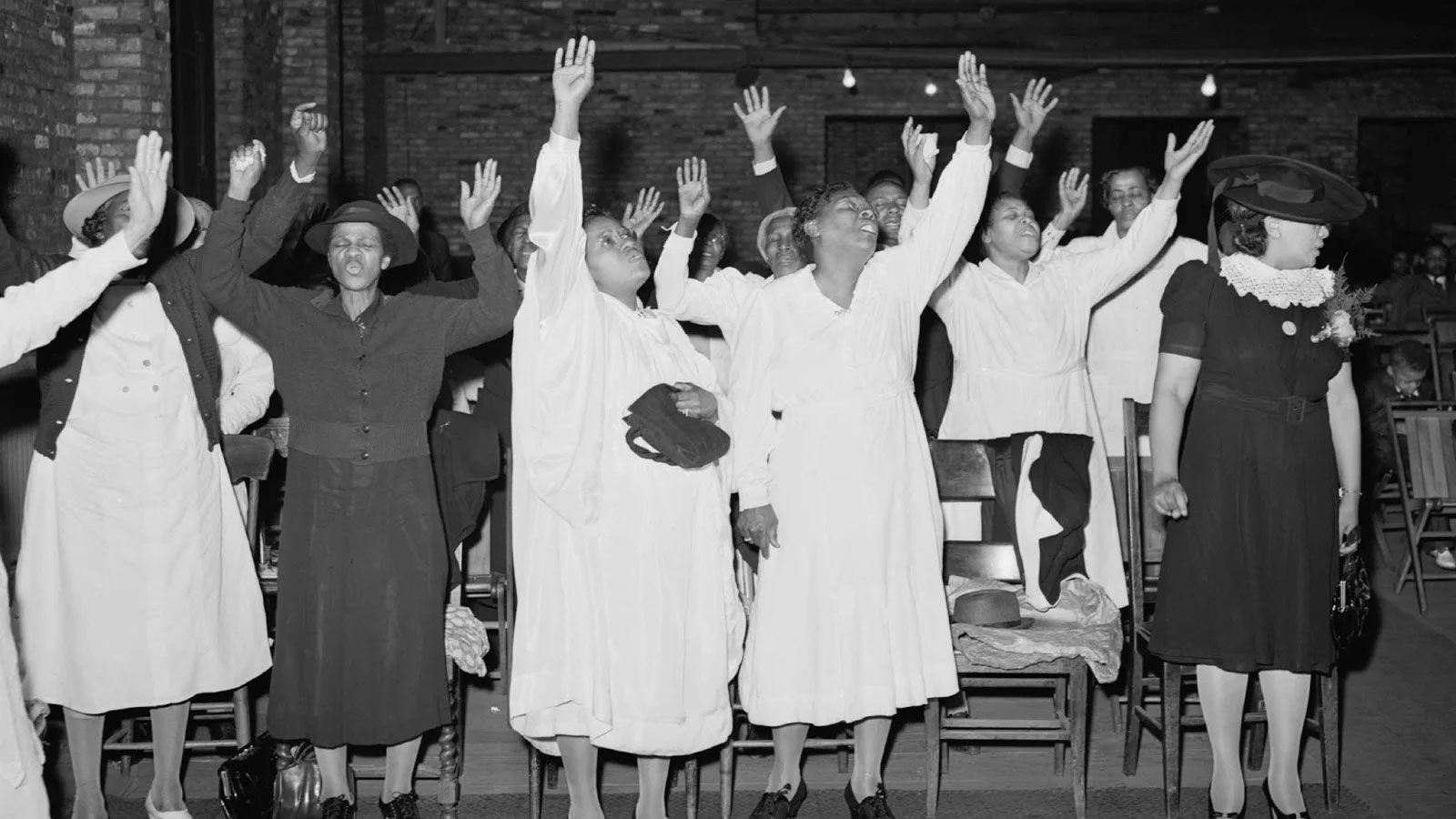 Impact & Importance of Gospel Music
Gospel music has been an integral part of American culture throughout history as it influenced other types of music, helped with the escape of slaves, and influenced people and religions. This type of music is very emotionally charged and has allowed songwriters, performers, and people within the audience to connect, further growing the impact, influence, and popularity of gospel music amongst diverse people.
It is important for many reasons including its ability to provide a connection between people and God and its ability to outreach this connection to people across the country. Additionally, gospel music provides a sense of hope and a source of encouragement to listeners who may be struggling or walking through a time of difficulty. This allows it to touch people and help them cope in ways that other music genres may not be able to.
Check out this modern day gospel choir video.
Top Moments and Artists in Gospel History
1911-1972: Mahalia Jackson, the queen of gospel, partnered with Thomas A. Dorsey to pioneer gospel and become a major star of the genre.
1942-2018: Aretha Franklin, a Gospel Music Hall of Fame inductee, further developed the gospel music genre with over one hundred Billboard singles.
1970-present: Kirk Franklin, a sixteen-time Grammy winner, emerged as a solo artist and a top-selling artist within the gospel music genre.
1946-present: Reverend Al Green, a gospel singer and ordained minister, became a singer of gospel music after spending a significant amount of time in the rock and soul music genres.
Check out this video of Mahalia Jackson.