Who are the "Divine Nine"? What do they stand for? And how have they influenced performing arts?
As part of our Black History Month celebration, UpStaged Entertainment looks answer all of those questions and shed light on the nine members of the National Pan-Hellenic Council (NPHC).
The NPHC
The National Pan-Hellenic Council is a collaborative organization of nine historically Black/African American fraternities and sororities. This coalition was founded in 1930, but has a history that dates back to the early 1900s'. During that time, violent inequities of black scholars were an accepted norm in the American education system. In response to the racial segregation and disenfranchisement that denied black students entry into the previously established and predominantly white sororities and fraternities, they decided to create their own Greek organizations. 
The primary purpose of NPHC is camaraderie, academic excellence, and service to the community.
The Divine Nine
As mentioned above, the Divine Nine is composed of five fraternities and four sororities. Each of these organizations were established with unique core values but shared a common goal: to educate and uplift the Black community from racial inequities.
Alpha Phi Alpha Fraternity
Alpha Kappa Alpha Sorority
Kappa Alpha Psi Fraternity
Omega Psi Phi Fraternity
Delta Sigma Theta Sorority
Phi Beta Sigma Fraternity
Zeta Phi Beta Sorority
Sigma Gamma Rho Sorority
Iota Phi Theta Fraternity
The Divine Nine & Stepping
The term "stepping" became popularized on campuses of historically black colleges and universities in the 1960s,. Greek organizations within the Divine Nine began holding informal 'shows' which evolved into public exhibitions, often used as fundraisers for charitable causes. The first official Greek Show was held at Howard University in 1976. Stepping has since become popular among the Greek organizations to show spirit and pride in their fraternity or sorority, and some organizations have established their own signature moves and chants.
Check out this short video featuring an Alpha Phi Alpha step team halftime performance.
Here's an overview of each individual organization, including notable members of the performing arts community:
Alpha Phi Alpha Fraternity, Inc. (AΦA)
The first intercollegiate Greek-letter fraternity established for African American Men, was founded by seven college men who recognized the need for a strong bond of brotherhood among African descendants in this country. The fraternity initially served as a study and support group for minority students who faced racial prejudice, both educationally and socially.
Founded:  1906, Cornell University
Motto: "First of all, Servants of all – We shall transcend all"
Symbol: Sphinx
Colors: Black and Old Gold
Number of Chapters: 730
Notable Performing Arts Members: Daryl Bell (Actor), Donny Hathaway (Musician), and Keenan Ivory Wayans (Comedian)
Alpha Kappa Alpha Sorority, Inc. (AKA)
An international service organization, it is the oldest Greek-letter organization established by African American college-educated women. AKA has more than 355,000 initiated members in graduate and undergraduate chapters located in 12 countries including the United States, Bahamas, Bermuda, Canada, Dubai, Germany, Japan, Liberia, Nigeria, South Korea, South Africa and the U.S. Virgin Islands.
Founded: 1908, Howard University
Motto: "By Culture and By Merit"
Symbol: Ivy Leaf
Colors: Salmon Pink and Apple Green
Number of Chapters: 1,061
Notable Performing Arts Members:  Regina Taylor (Actress), Cassandra Wilson (Jazz Singer), and Wanda Sykes (Comedian)
Kappa Alpha Psi Fraternity, Inc. (KAΨ)
Now comprised of functioning undergraduate and alumni chapters on major campuses and in cities throughout the country, Kappa Alpha Psi is the crystallization of a dream. It is the beautiful realization of a vision shared by its founders, a vision to sow the seed of a fraternal tree whose fruit is available to, and now enjoyed by, college men everywhere, regardless of their color, religion or national origin. 
Founded: 1911, Indiana University
Motto: "Achievement In Every Field Of Human Endeavor"
Symbol: Diamond
Colors: Crimson and Cream
Number of Chapters: 721
Notable Members: Colin Kaepernick (Football Player), Cedric the Entertainer (Comedian), and Montell Jordan (Singer)
Omega Psi Phi Fraternity, Inc. (ΩΨΦ)
The first international fraternal organization at Howard University, Omega Psi Phi, was founded on its cardinal principles of manhood, scholarship, perseverance, and uplift. With 200,000 initiated members, Omega has developed a strong and influential group of men dedicated to these cardinal principles- several of them serving in World War I.
Founded: 1911, Howard University
Motto: "Friendship is Essential to the Soul"
Symbol: Lamp
Colors: Royal Purple and Old Gold
Number of Chapters: 750+
Notable Members: Steve Harvey (Television Host), Shaquille O'Neal (Basketball Player), and Tom Joyner (Radio Host)
Delta Sigma Theta Sorority (ΔΣΘ)
With 1,000 collegiate and alumnae chapters in the United States and worldwide, Delta Sigma Theta is a not-for-profit sorority dedicated to public service and helping develop communities, specifically focusing on Black communities. Their first act of public service was actively engaging in the Suffrage March of 1913, and they continue to serve the community through various outlets. 
Founded: 1913, Howard University
Motto: "Intelligence is the Torch of Wisdom"
Symbol: Pyramid, Lady Fortitude, Delta Torch
Colors: Crimson and Cream
Number of Chapters: 1,000+
Notable Members: Keshia Knight Pulliam (Actress), Angela Basset (Actress), and Sheryl Lee Ralph (Actress)
Phi Beta Sigma Fraternity, Inc. (ΦBΣ)
Celebrating 109 years of achievement, Phi Beta Sigma was founded on the idea of creating an organization that was inclusive and integrated into the community, rather than one that was set apart. They used this organization to benefit the society around them by gaining skills that could then be used in their community unselfishly.
Founded: 1914, Howard University
Motto: "Culture for Service and Service for Humanity"
Symbol: Crescent
Colors: Royal Blue and Pure White
Number of Chapters: 700+
Notable Members: Jerry Rice (Football Player), Al Roker (Weathercaster), and Terrence Howard (Actor)
Zeta Phi Beta Sorority, Inc. (ZΦB)
During times of trouble, a coed group set out to establish a sorority that would embody direct positive change in the world they were living in and create a progressive organization to address prejudices and societal issues. They strived to raise awareness and actions while also promoting high scholastic achievement and unity. 
Founded: 1920, Howard University
Motto: "A Community-Conscious, Action-Oriented Organization"
Symbol: Dove
Colors: Royal Blue and White
Number of Chapters: 850
Notable Performing Arts Members: Zora Neale Hurston (Author), Syleena Johnson (Singer-Songwriter), and Sheryl Underwood (Comedian)
Sigma Gamma Rho Sorority, Inc. (ΣΓΡ)
With more than 100,000 collegiate and professional women from every profession, Sigma Gamma Rho strive to lead in creating positive change in the community through sisterhood, leadership, and service. Their outreach spreads nationally and internationally with programs, partnerships, and sponsorships in education, service, and leadership development. 
Founded: 1922, Butler University
Motto: "Greater Service, Greater Progress"
Symbol: Yellow Tea Rose
Colors: Royal Blue and Gold
Number of Chapters: 500
Notable Members: Hattie McDaniel (Actress), Audrey Jones (Executive Producer), and Kelly Price (Singer)
Iota Phi Theta Fraternity, Inc. (ΙΦΘ)
Now the nation's fifth largest predominately African American social fraternity, Iota Phi Theta was founded by unique, "Non-Traditional" students in order to build and develop scholarship, leadership, citizenship, fidelity, and brotherhood. They continue to grow in these values and strive to make meaningful contributions to society.
Founded: 1963, Morgan State University
Motto: "Building a Tradition, Not Resting Upon One!"
Symbol: Centaur
Colors: Charcoal Brown and Gilded Gold
Number of Chapters: 301
Notable Members: Terrence C. Carson (Actor), Arnez Hines II (Actor), and Manuel Olazabal (Actor)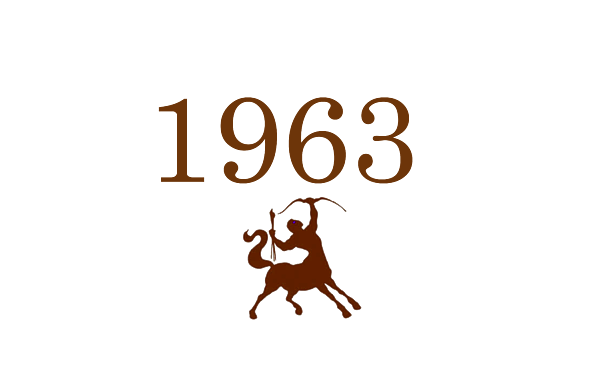 For the past century, these organizations have created safe spaces for young Black adults to excel in college, help unite Black communities across the country with service and have laid the foundation for Black people to connect with each other for professional opportunities. These organizations deserve to be honored this Black History Month for their legacy of excellence.