17 Resources for LGBTQ+ Student Performing Artists
In this article, we will identify resources specifically for aspiring and established LGBTQ+ student performers. Navigating the performing arts industry can come with unique challenges and opportunities, and we aim to provide practical information that will empower you to thrive. Whether you are a singer, dancer, actor, or any other form of performer, join us as we delve into options and opportunities for you to build supportive networks, and achieve success on and off the stage.
Joining a loving community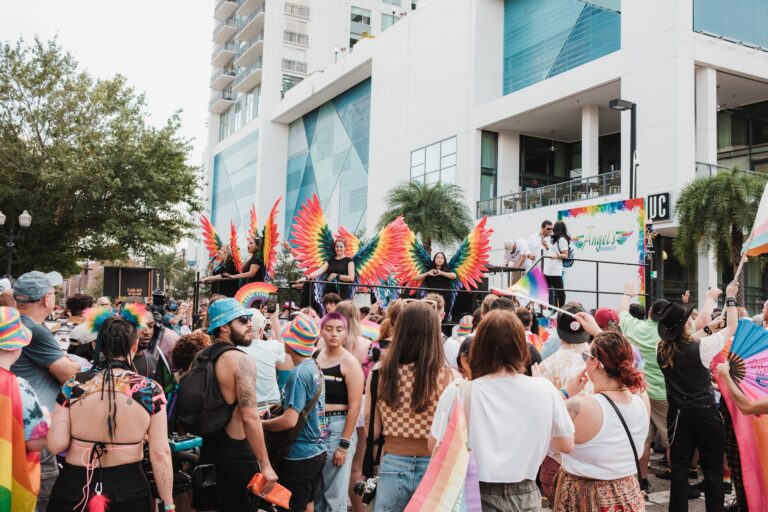 Connecting with supportive communities can make it easier for LGBTQ+ student artists to bond with like-minded peers who understand their unique experiences.
Here's a list of national organizations and local performing arts groups for you to check out:
· Pride Bands Alliance is a membership organization of LGBTQ+ community concert and marching bands from cities around the world. The Alliance meets annually in different cities to plan events, encourage the formation of new bands, and share the gift of music with LGBTQ+ and allied audiences. Find a Pride Band near you.
· Rainbow City Performing Arts provides a safe, accepting place for lesbian, gay, bisexual, and transgender musicians to participate in Seattle's rich community music scene while expressing themselves openly and honestly. Click here for a list of their ensembles.
· The San Diego Queer Youth Chorus (SDQYC) is inviting you to join the only chorus in the State of California of LGBTQIA2+ and allied middle and high school students. Learn more about SDYQC.
· TrevorSpace is an affirming, online community for LGBTQ young people between the ages of 13-24 years old. With over 400,000 members across the globe, you can explore your identity, get advice, find support, and make friends in a moderated community intentionally designed for you. Learn about TrevorSpace.
· PFLAG is a national non-profit LGBTQ+ support organization with over 200,000 members and supporters and over 400 chapters in the United States. Find a chapter.
Don't see the right group for you? Start your own!
As an LGBTQ+ student you have the right to form a student group. It could be a GSA (Gay Straight Alliance or Gender Sexuality Alliance) or other any other type of LGBTQ+ student-focused club and have it be recognized the same as any other groups recognized by your school.
Harassment and discrimination against LGBTQ+ students are against the law. If you go to a public school, they're also against the Constitution. Learn more about LGBTQ+ Student Rights on GLSEN.org.
LGBTQ+ mentors provide valuable emotional support, helping you navigate your personal journey, establish goals, and explore career paths. They offer guidance in navigating the complex landscape of sexual and gender identity development, while also promoting a sense of well-being. With their expertise and encouragement, mentors play a crucial role in fostering holistic growth and empowering mentees to thrive artistically, academically, personally, and socially.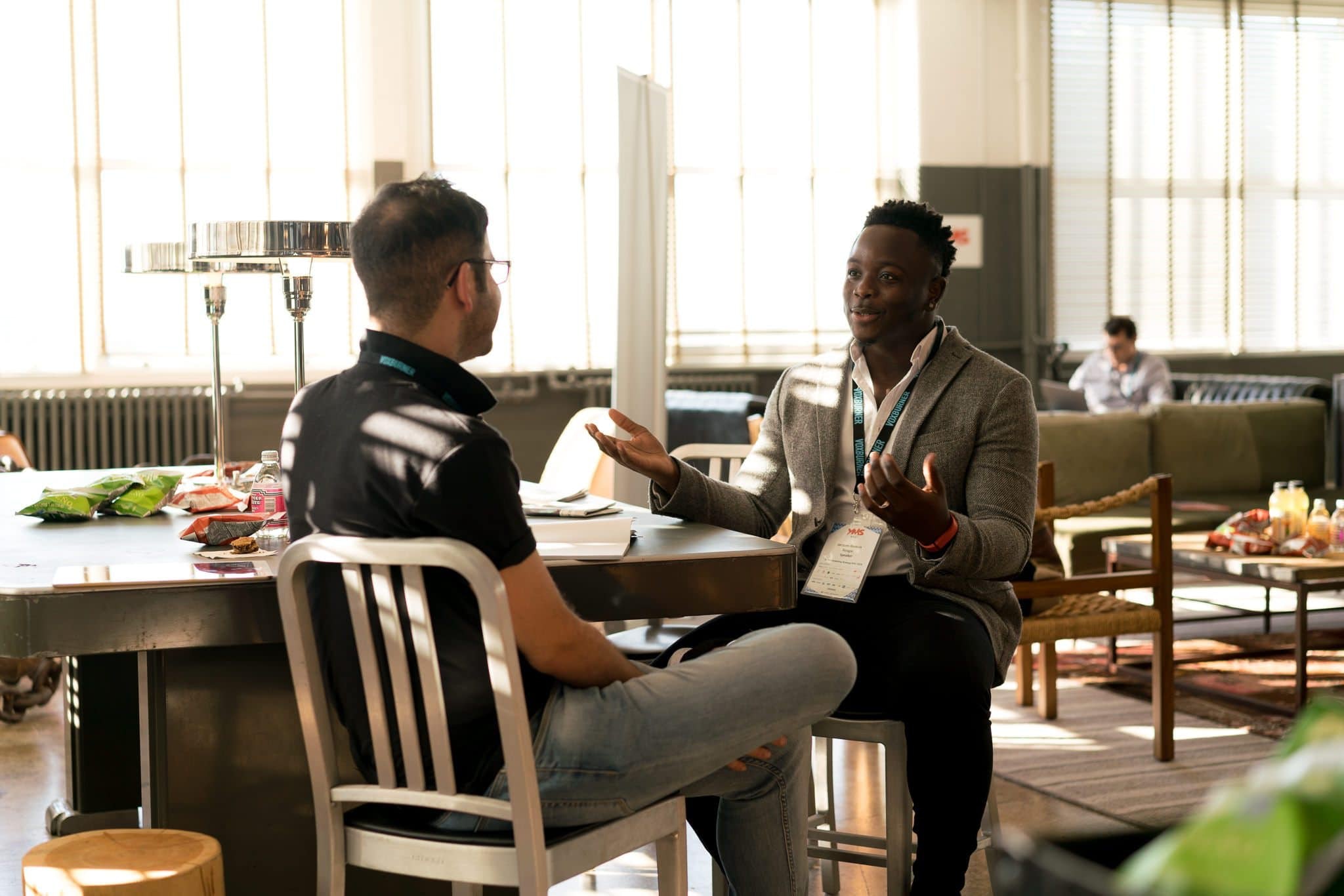 Here are some mentoring resources across the country:
· Some colleges and universities offer mentoring programs specifically for LGBTQ+ students. The University of Chicago Mentoring Program and Penn State LGBTQ+ Mentor Program are two great examples.
· QUEERSPACE collective is the first mentorship program created specifically for LGBTQ+ youth in Minnesota. Learn about applying for a mentor.
· Aqua Foundation for Women serves and supports the lesbian, bisexual, transgender, and queer women's community in South Florida through grants, scholarships, and mentoring. Learn more about Aqua Foundation mentoring.
Finding an inclusive college or university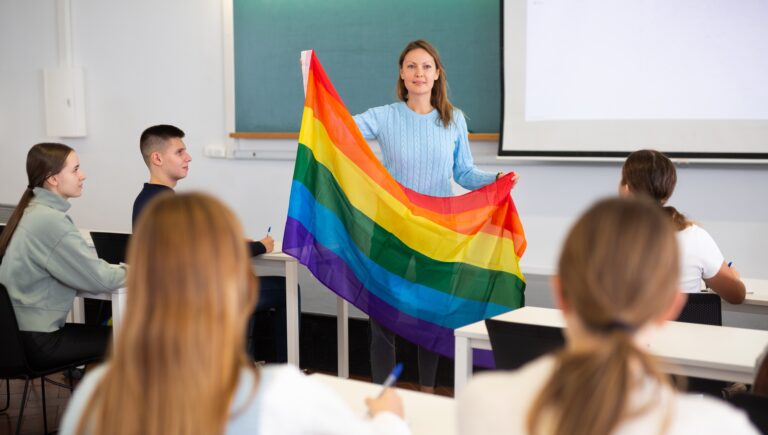 Some institutions across the U.S. have proactively taken steps to enhance the academic experience and promote a supportive campus environment for LGBTQ+ students. We'd like to introduce you to the Campus Pride Index – a free tool that allows you to look at the institutions that are registered through Campus Pride and see their LGBTQ+ friendliness rating.
By utilizing this tool, you can easily search and find educational institutions that prioritize LGBTQ+ inclusion, fostering a higher quality of campus life for all students. Use the Campus Pride Index Tool.
The Campus Pride HBCU Clearinghouse is a separate resource that provides the most up-to-date information for each HBCU and alongside a checklist of LGBTQ-inclusive policies, programs, and practices. Check out the Campus Pride HBCU Clearinghouse tool.
Applying for college scholarships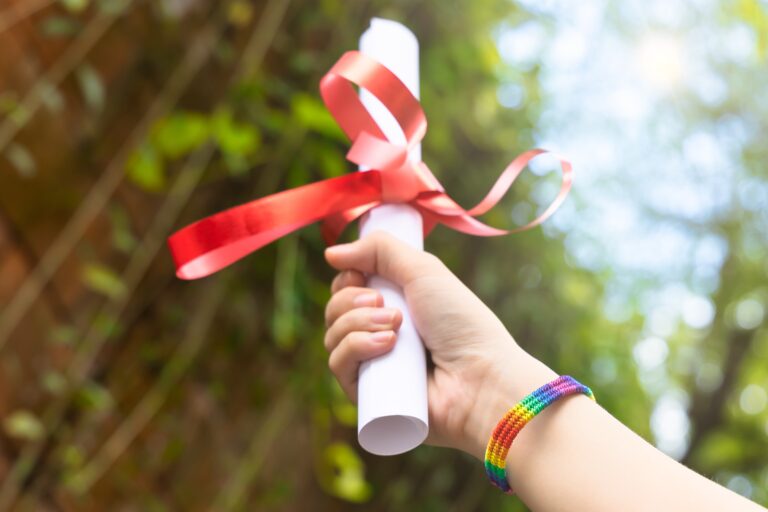 By providing scholarships targeted at LGBT students, educational institutions and organizations can address the unique challenges these students face, promote equity in access to education, and foster a more inclusive and supportive learning environment for all.
Here's a list of scholarship opportunities:
· The Point Flagship Scholarship supports LGBTQ students as they pursue undergraduate, graduate, and doctoral degrees at accredited institutions in the United States. Apply here.
· Human Rights Campaign have built a database of over 100 scholarships, fellowships, and grants for LGBTQ+ and allied students at both the undergraduate and graduate-levels. Visit the database.
· Campus Pride operates a database of national, regional, and state LGBTQ+ scholarships, fellowships, and grants that you can search by College campus. Search to see what scholarships are available.
· BestColleges.com curated a list of general and discipline-specific LGBTQ+ scholarships. See their list of LGBTQ+ scholarships for college students.
· Bold is a scholarship database for high school and college students. Visit their search page and select "LGBTQ+" as the category to filter results.
This blog post highlighted resources available to LGBTQ+ student performing artists that encompass a wide range of support, including scholarships, mentorship programs, LGBTQ+-friendly organizations, and online communities. We truly hope that you use these resources to access the guidance, financial assistance, and inclusive spaces necessary for your artistic growth and success.
If any of these resources aren't right for you, we highly encourage you to conduct your own search to find safe and inclusive resources that best suit your needs.