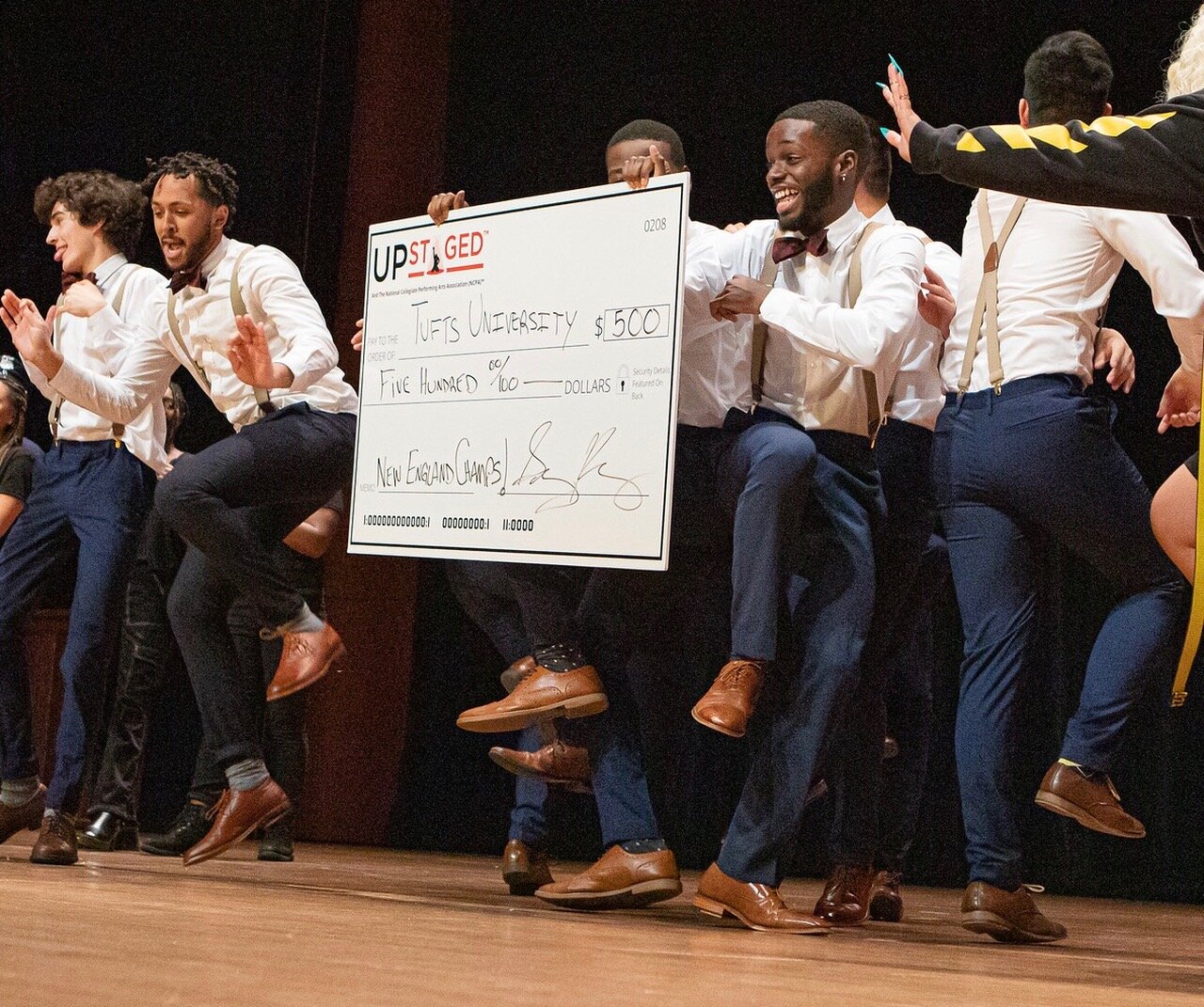 Step and the City
Before an electric crowd, celebrity judges, and NYC Mayor's Office Executives at world-famous Lincoln Center, the Championships featured for the first time "March Madness" – type format, stimulating rave audience reviews and thrilling student performers, while altering the way college performing arts are viewed.
The UpStaged NCPA Step Championships featured colleges in regional brackets – à la NCAA "March Madness" – featuring mano a mano "2 teams enter, 1 team leaves" match-ups. The National Anthem, sung by Broadway Star N'Kenge, started the evening, followed by a center stage captains handshake and coin flip before each match from the Elite 8 to the Finals in a 3-hour show.
The dramatic "Thrill of Victory, Agony of Defeat" was on full display as intense performers competed, laughed, cried, hugged, and celebrated. Ultimately, a National Champion was crowned (Tufts' BlackOut), compelling storylines were developed (underdog Buffalo State traveled 8 hrs through a snowstorm for a Cinderella run to the finals), and the audience was absolutely wowed.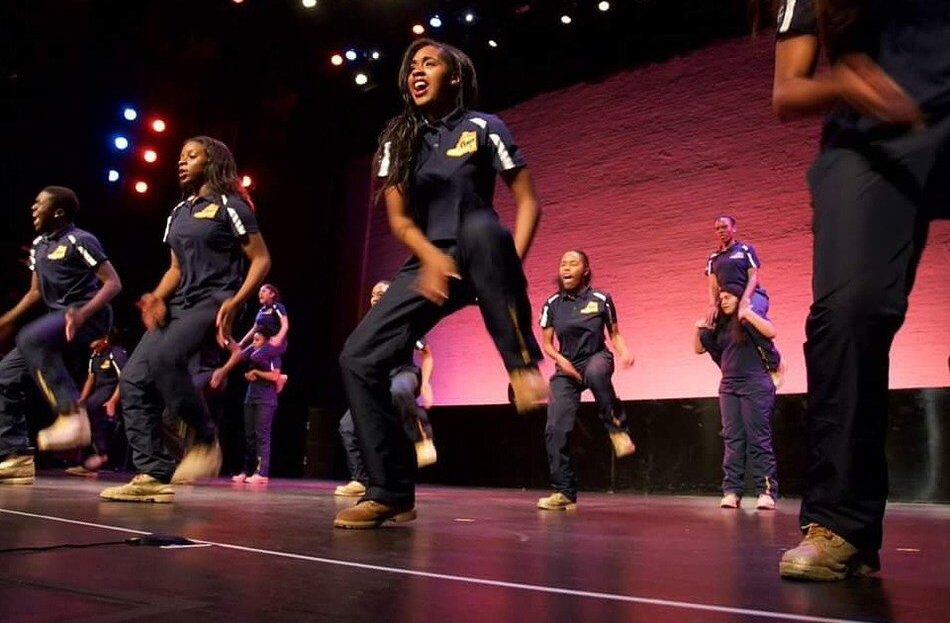 Each match included a center stage handshake by team captains, a referee coin flip to decide order, head-to-head competition, and a post-match congratulatory walkthrough. Tufts won the Championship, joining Buffalo State, St. John's, Emory, and Mercy as NCPA College Step All-Americans.
The winner of the 16-team bracket-style competition walked away with the UpStaged College National Champion title, and top finalists received UpStaged 2019 NCPA Step All-American recognition as well as a share of over $5,000 in prize money. Step, talent, and modeling agents were in attendance to select performers for Step Afrika and Off-Broadway's Stomp, as well as other talent and modeling castings.
Step and the City featured a dynamic new performing arts championship format, like collegiate athletic brackets, with head-to-head matches in quarters, semis, and finals, in which the winner advanced in NCAA tournament style. Celebrity judges included the legendary star of Off-Broadway's Stomp, John Sawicki, and Step Afrika CEO/founder Brian Williams.
Scheduled during the height of New York Fashion Week at the largest U.S. performing arts center, the championship lineup featured top teams from Brandeis University, Emory University, Mercy College, Pace University, St. John's University, Syracuse University, Temple University, Tufts University, Williams College, Yale University, and more.
Featured in the films Stomp the Yard and Spike Lee's School Daze, plus the documentary Step, step dance is rooted in African-American competitive group song and dance rituals incorporating the entire body as an instrument to produce rhythms and sounds, involving aspects of cheer, gymnastics, break dance, drill team, and call-and-response.
Results from Broadway World's full coverage of the event:
Tufts University's BlackOut Step Team defeated top-ranked collegiate step teams to win UpStaged Entertainment Group's Step and the City National Collegiate Performing Arts Association (NCPA)™ Step Championship.
The highly ranked team from Tufts was favored for the UpStaged New England title and noted as top contenders for the overall NCPA title and Top 6 NCPA College Step All-American recognition. The team lived up to the hype through three competition rounds, winning the New England Region against Yale University and Merrimack College, their semifinal with Emory University, and a dramatic Step-off finale against Buffalo State College.
In addition to Tufts, the Top 6 NCPA Step All-American recognition went to Buffalo State, St. John's University, Lincoln University, Emory, and Mercy College. The UpStaged Independent Championship was shared by Emory and Lincoln. St. John's finished second behind Buffalo State in the UpStaged New York Championship. Following Tufts, Yale took second place in the UpStaged New England Championships.
In the UpStaged National High School Performing Arts (NHSPA)™ "Battle of the Boroughs" championship between top local teams, the Evander Childs High School Prestige Steppers from the Bronx faced off against the A-List step team from Fiorello H. LaGuardia High School of Music & Art and Performing Arts in Manhattan in a hotly contested match, taking home the title and Mayor's Office recognition.
In addition to the championships, two coveted special prizes were awarded. The first, as part of the first round Social Cause step performance theme, was given to Temple's Ladies of Elegance team. Emory's Ngambiza was awarded the UpStaged MLK Sportsmanship Award for balancing an intense competitive spirit with respect in honoring their opponents.